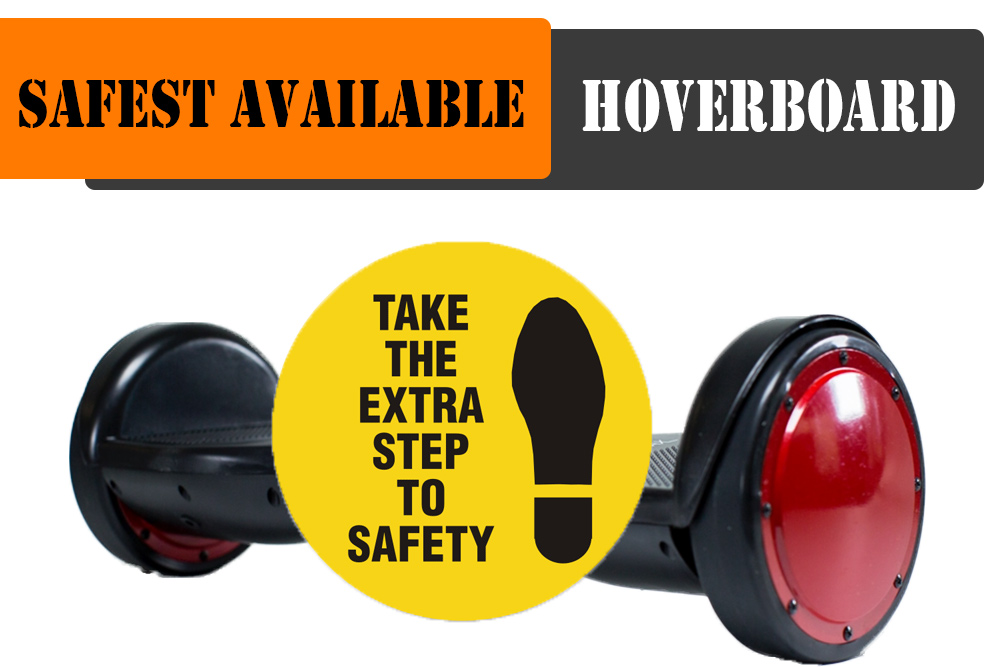 So the news have hit the world that these hoverboards might not be as safe as we thought. Not that this was news really. Brands and manufacturers trying to take shortcuts and increase their revenue isn't something new to the world.
Even though you might think building a hoverboard with a bad battery might only affect the overall capacity of the board. This wasn't the issue with some of the hoverboards sold on amazon. They didn't just lack in capacity they had cheap bad quality batteries which got overheated due to leaving the charger plugged in for too long and finally they caught fire.
Up until now there has been 7 cases of hoverboards catching fire and Amazon.com decided to do the only thing responsible and pull all self-balancing scooters down and every reseller has gotten a mail containing claiming that the resellers provide them with proper information and guarantees that the batteries used within their boards are 100% safe.
Due to doing this there are at the moment only a few choices available if you are looking to buy a hoverboard from Amazon.
But do not fear help is near. From contacts we've had with a few of the retailers, they are working as fast as they can to acquire the right documents in order to get the AMAZON "seal of approval".
Until then there are still a few really good and safe hoverboards available on Amazon and we've done our best to find these for you.
"If you want to know why the batteries may fail and how to prevent it. Read our article. Also we've covered how to prevent hoverboard batteries from overheating and catching fire. If you've already bought a hoverboard we recommend that you read these guidelines to ensure safe charging and usage." For more information about hoverboard safety, Read our hoverboard battery and usage safety guide.
Here are our recommendations and thoughts about them:
(update 12/16)
Since many suppliers have had their hoverboards removed due to safety concerns. They now seem to be angry at the brands who took the long but safe way to launch their safest hoverboard and they are now leaving untrue and unverified purchase reviews on these self-balancing devices. Leaving you customers unknowing of whats true or false. Please only follow our and other "Verified purchase" reviews so that you do not get misled among the angry and upset hoverboard suppliers. (At least this is what we think is reason for all the bad reviews).
Update 16/12-15
Below are all safe hoverboards available right now!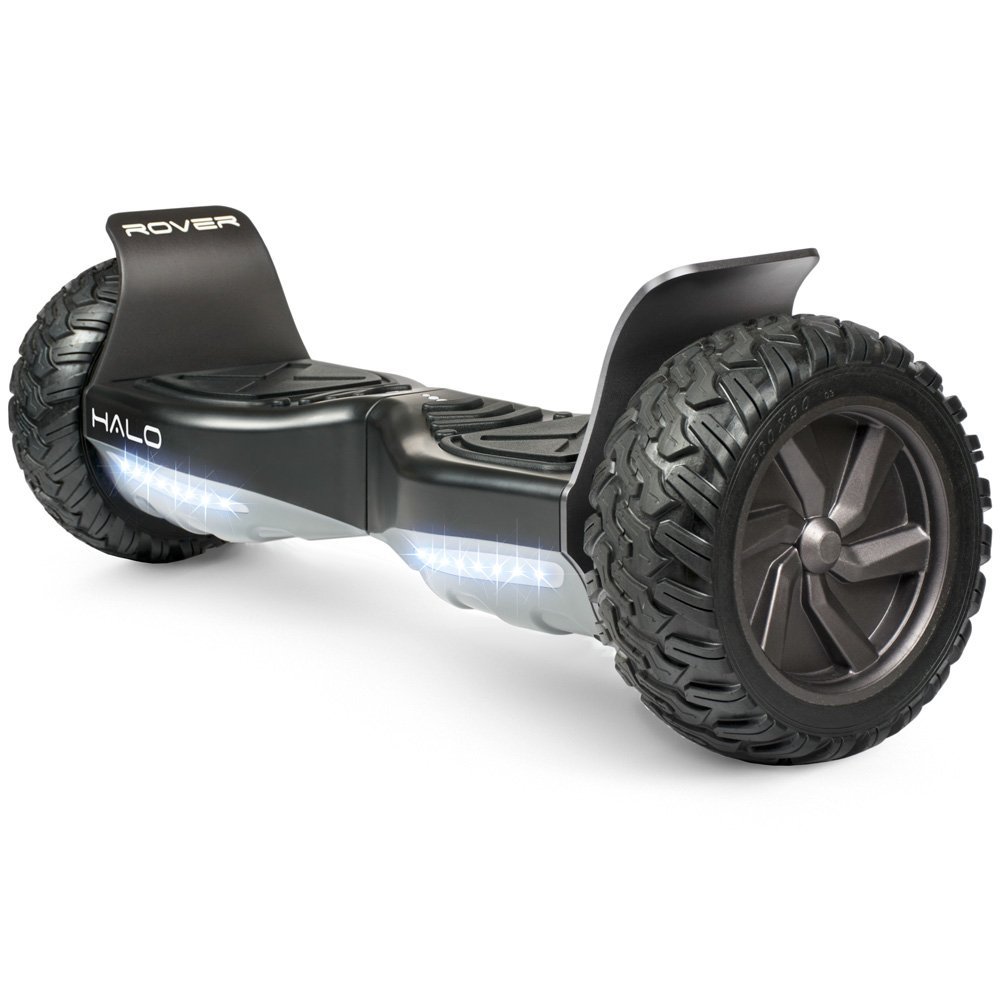 One of the more thrilling hoverboard rides I've had. The ability to go off-road is great but even great and something I've missed is how much you can personalize the experience with the app.
Read review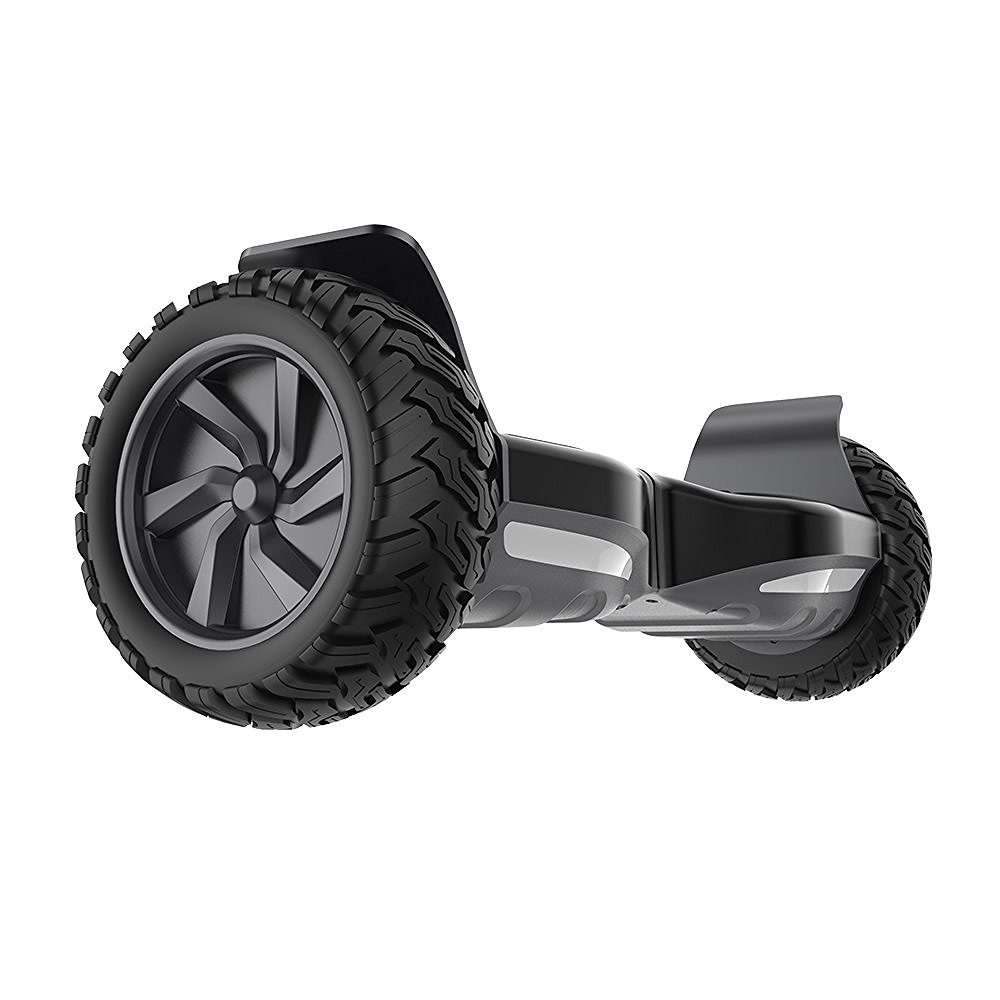 The off-road transportation hoverboard which will take you through the tough terrain with ease. Top speed of 12 mph and a distance of 12 miles total on a single charge. Recharge time of 1-2 hours leave you with less downtime and more beach riding!
Read review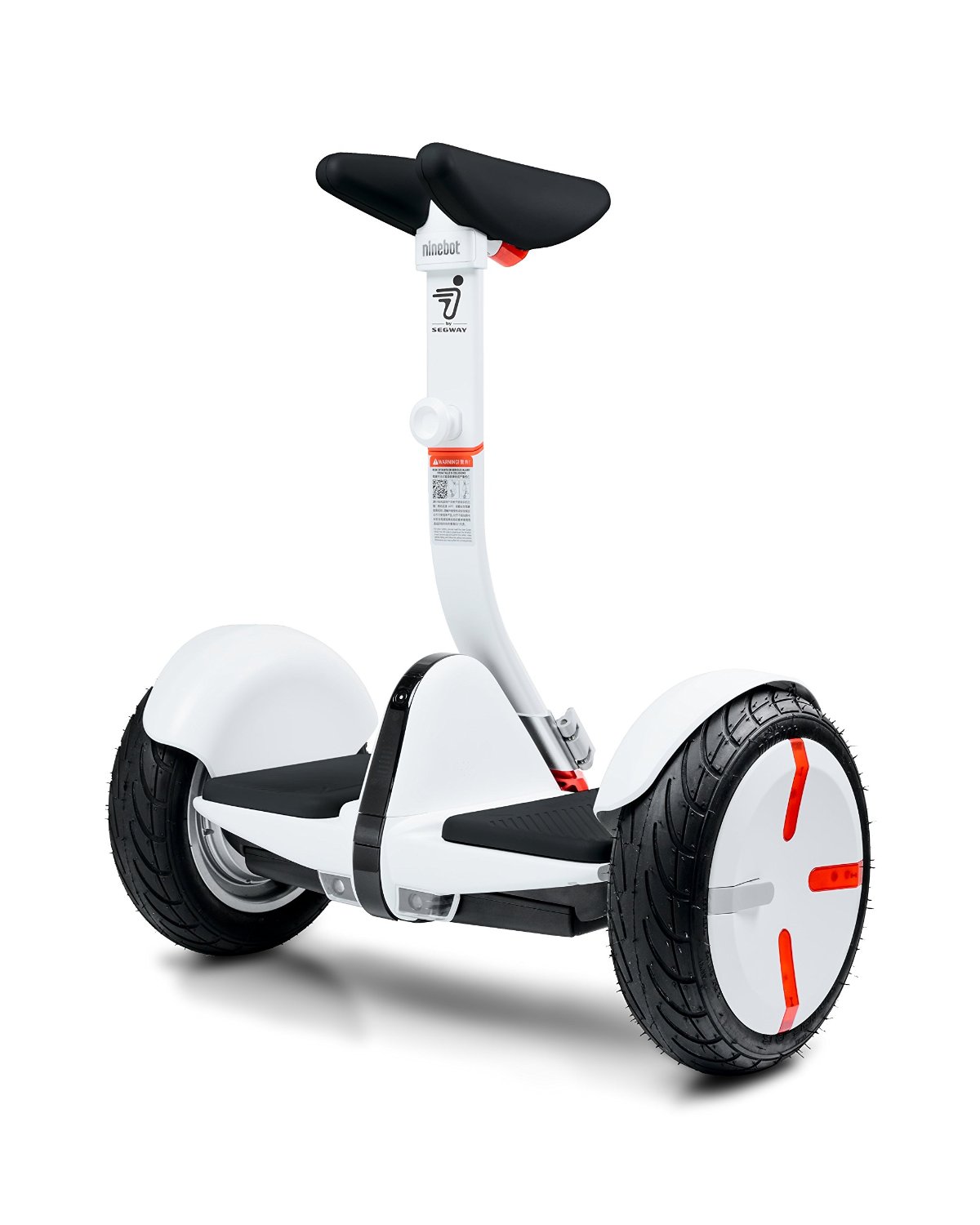 Highest quality with the ability to control it through your phone and all other fancy features that Segway implemented. Pricy but worth every penny.
Read review
1299.00$
Safe hoverboards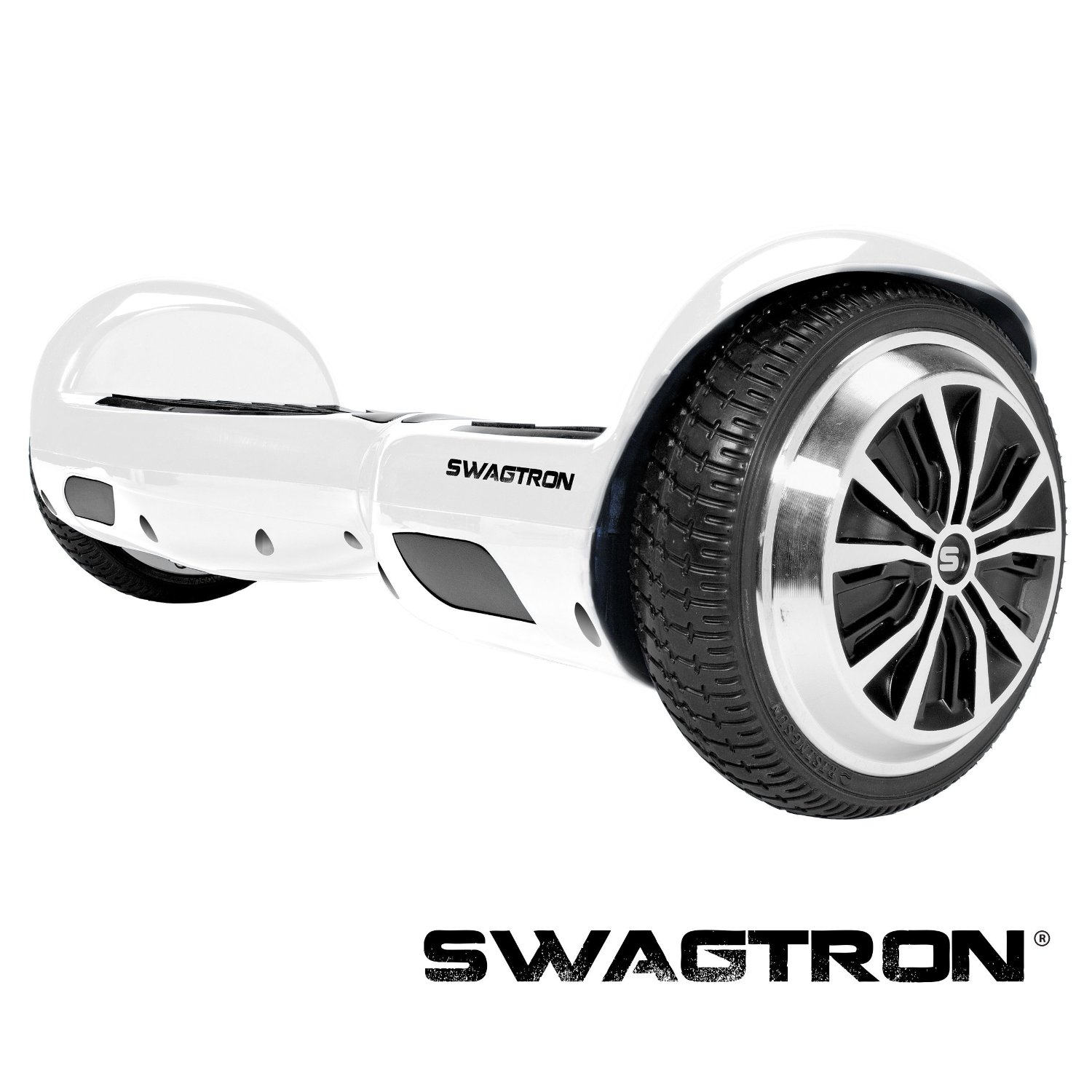 A great hoverboard with all the safety issues sorted out. Reliable, moderate speed and distance makes the T1 far more superior than the T3 verison from the same brand, Swagtron.
Read review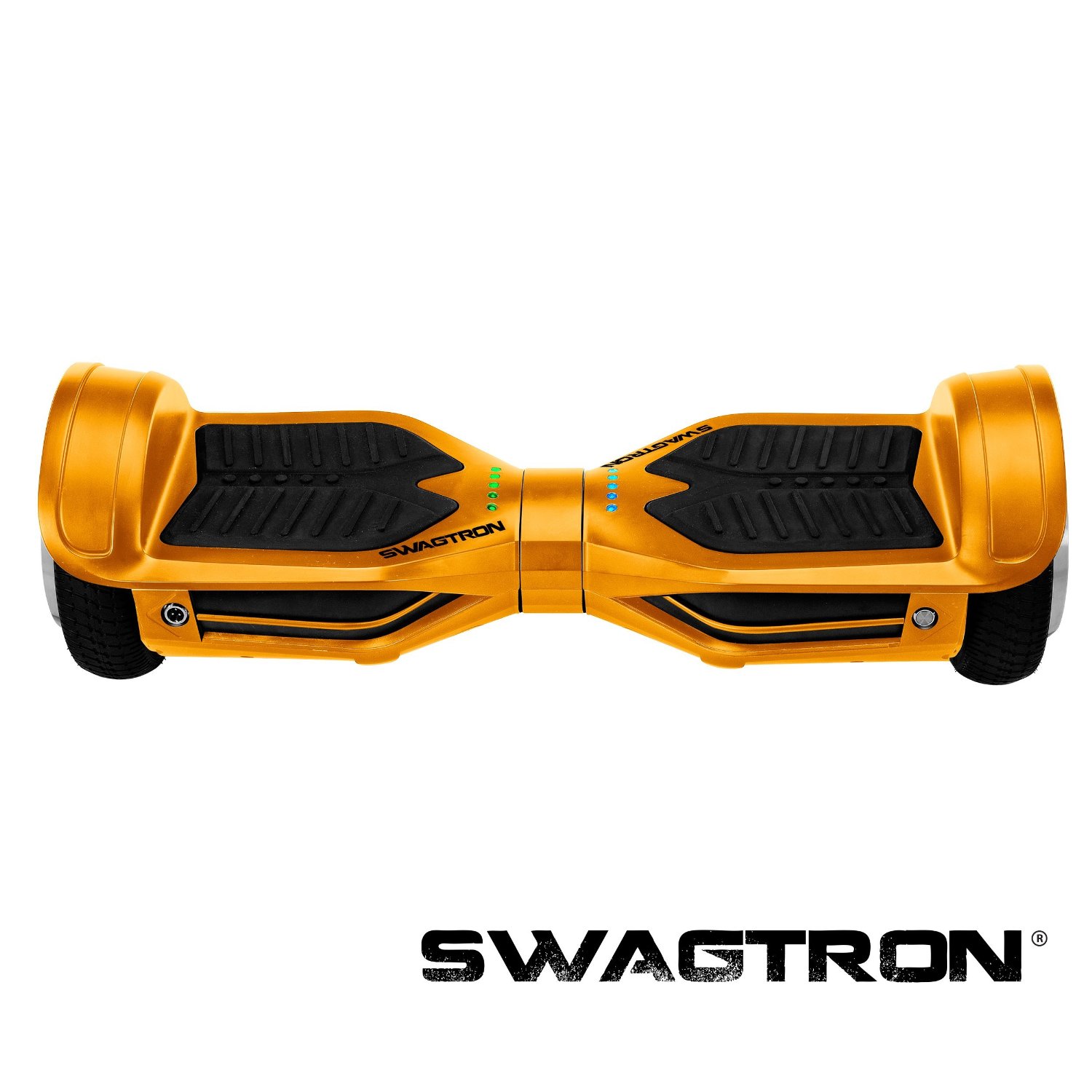 The Swagtron T3 is a decent hoverboard but other than the new safety features there isn't much more to it in terms of performance. Not that it isn't a really smooth and fun ride. Just nothing ground breaking.
Read review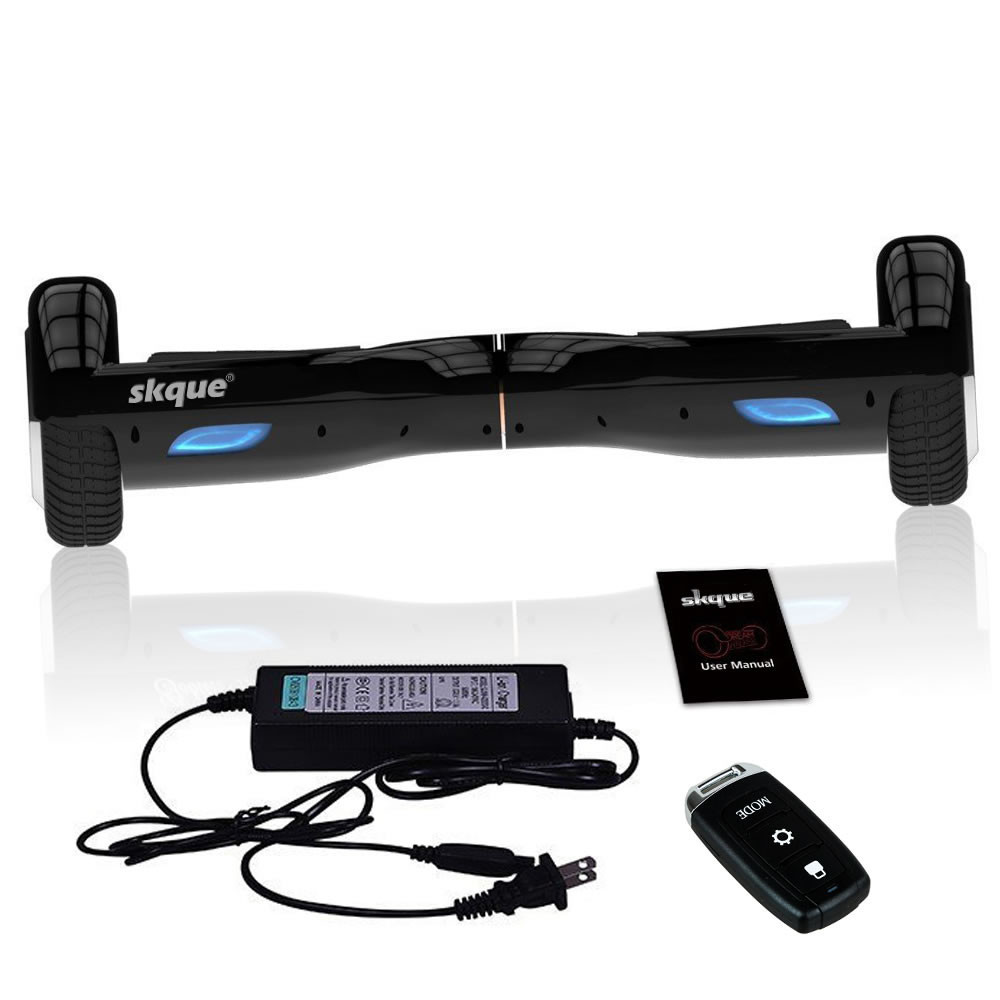 A great and valuable hoverboard with bluetooth and led lights. A great choice for those on a budget but want to join in on the hoverboard craze. Safe, priceworthy and impressive.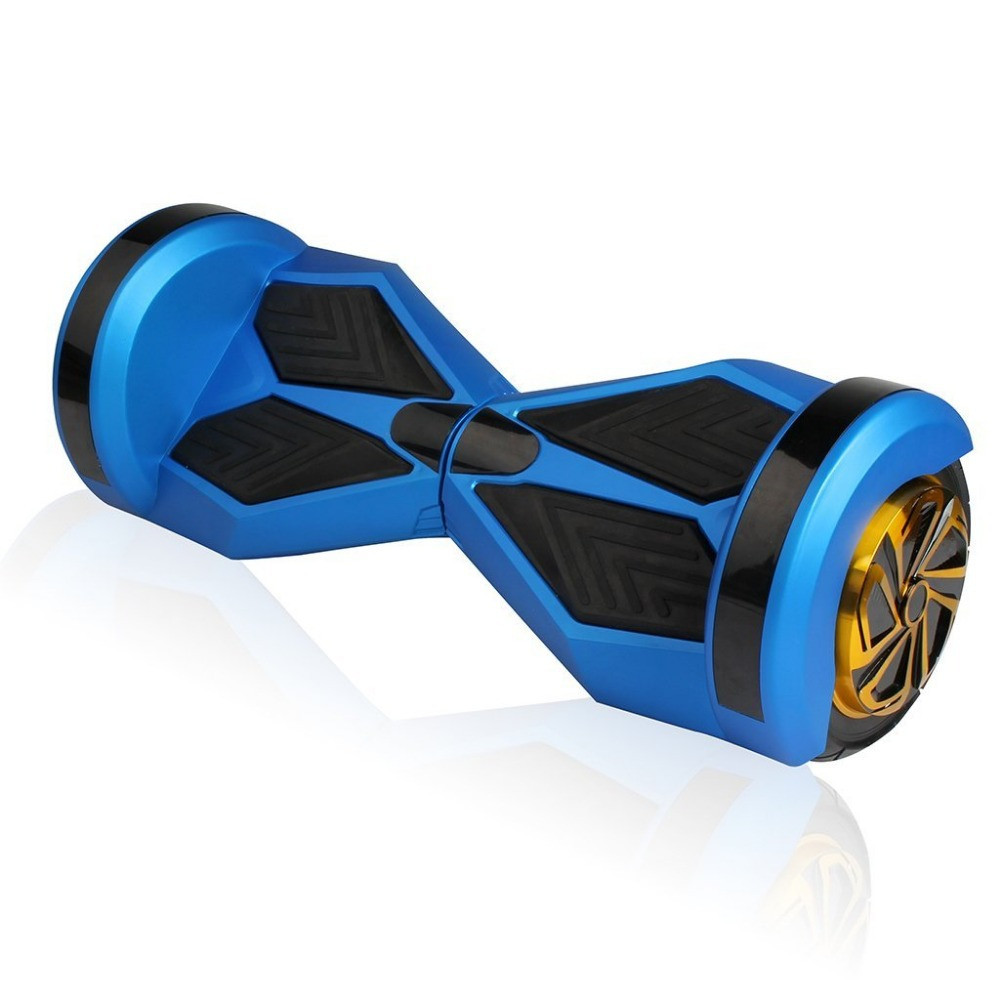 A great hoverboard for the music lover. Nice speed, great distance and the lights really makes this one hell of a cool hoverboard to ride. Fast, fun and safe.
Read review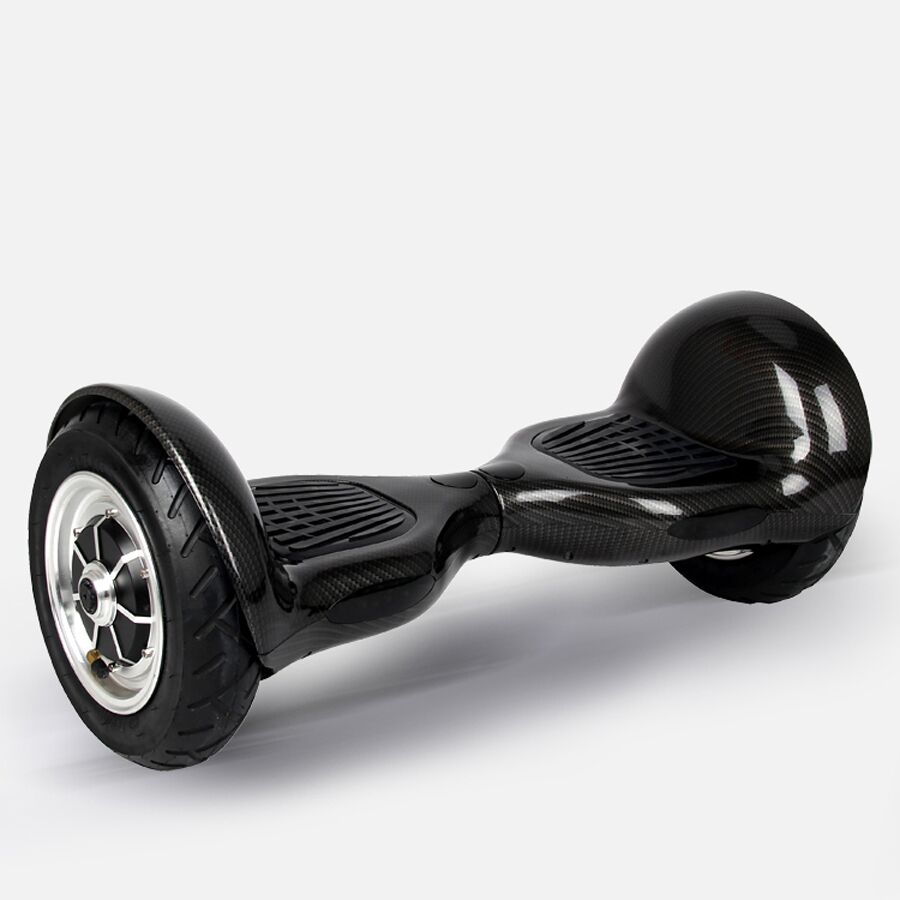 A great and mobile hoverboard that has great speed and distance. Air filled tires which gives great comfort, a more secure ride and a fun ride. You can drive this baby on a dirt track with ease!
Read review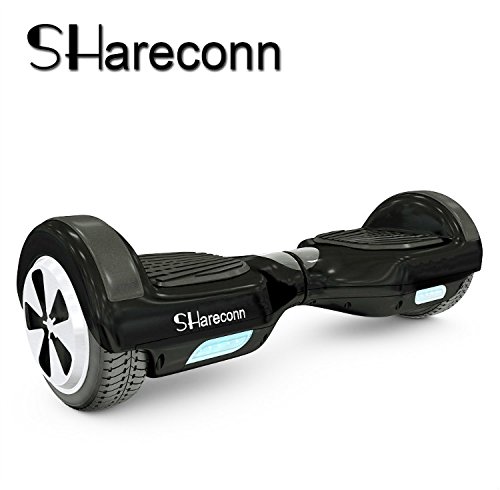 The cheapest hoverboard witha top speed of 12.5 mph! A great battery with a 1-2 hours recharge time and a 13 miles distance. This is the cheapest fast hoverboard you can get and it is just as incredible as its price tag!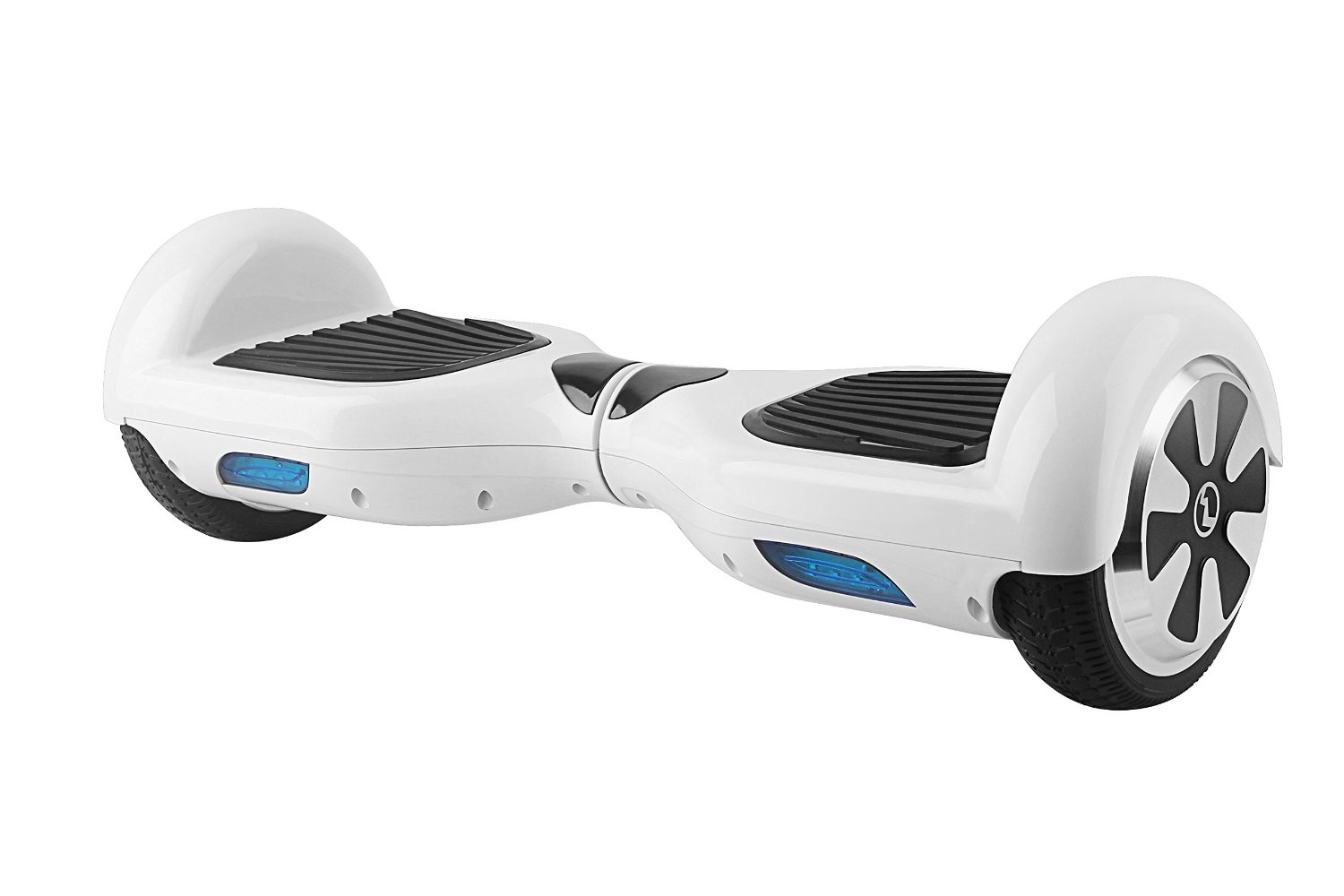 A cheap hoverboard with a blazing 12 mph speed and an 11 miles distance this is a great bang for the buck deal! Get your hands on this high quality product as soon as possible!
Jetson Glyro self-balancing scooter (Turbo)
So finally, this is a scooter we've been waiting to review. We just got it and we had to stress this review since there are a big demand for honest reviews.  This due to mad hoverboard suppliers who can't sell their unreliable devices on Amazon anymore leaving bad reviews for the safe and secure choices. Sad but true…
This one is the far more superior in both quality and safety at this moment. And it comes in 3 different models, with 3 different price tags so one are sure to meet your requirements. You can read our full and extensive Jetson glyro self-balancing scooter review here.
They have a few different models available and here they are:
Turbo with Bluetooth(13 mph, 13 miles)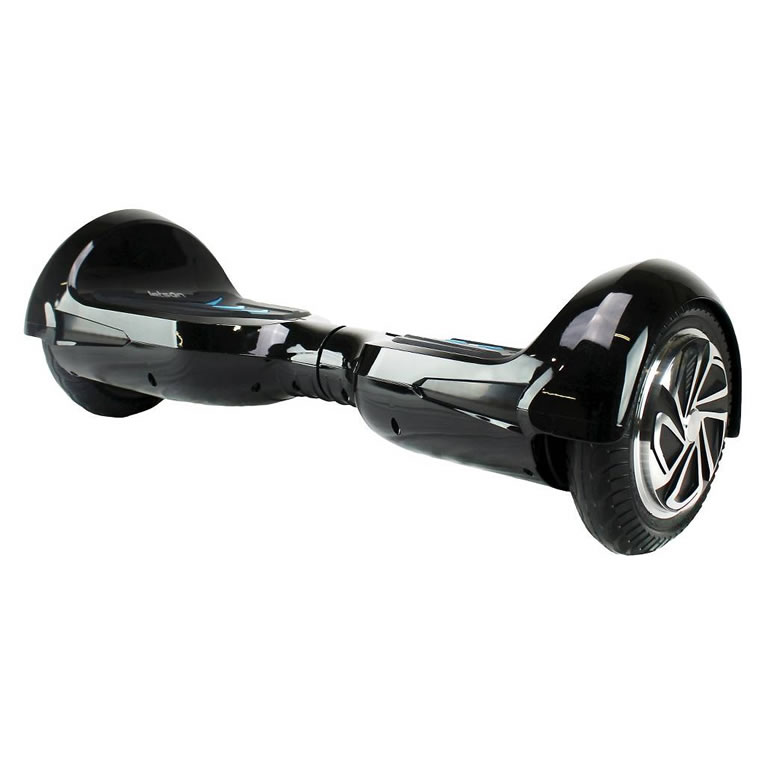 Jetson v6 hoverboard
The Jetson V6 comes with a mobile app which can pretty much do anything. They've clearly taken hoverboard to the next level with the new V6 model which includes bluetooth.
Read review
Turbo model (10 mph, 12 miles)

Jetson self-balancing scooter turbo
A hoverboard with fantastic qualities and safety, a good 8 mph max speed for 10 miles. Comes with a safe UL Charger.
Basic model(5 mph, 8 miles)

Jetson electric self-balancing scooter non tubro model
The basic self-balancing scooter from Jetson with 5 mph max speed, 8 miles distance and most importantly a safe Samsung battery along with an UL charger. Perfect and safe hoverboard for kids!
LuckySaw 6.5 inch hoverboard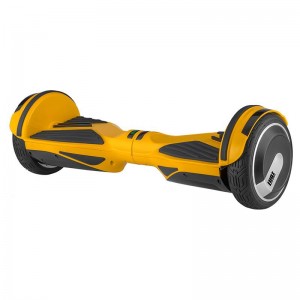 The LuckySaw is a hoverboard produced by StreetSaw hoverboards and it get delivered with a Premium Quality Samsung Lithium-ion battery. This is one of the safest hoverboards available and it has a fantastic speed of 10.5 mph, a good 13 miles distance. It comes with an extensive manufacturers warranty and a 30-days no questions ask return policy. We just tested this device and it isn't only cool looking. It has some amazing features to it, it is lower than other hoverboards giving you an enhanced riding experience. It has a good 1-1.5 hr recharge time and it gets delivered within a week. We've checked the batteries serial number and it is compliant with all the safety regulations.
On their site we have found a page full of information about the battery and how safe it is.
All these things combined with the warranty and return policy, makes this the best and most reliable hoverboard purchase at the moment.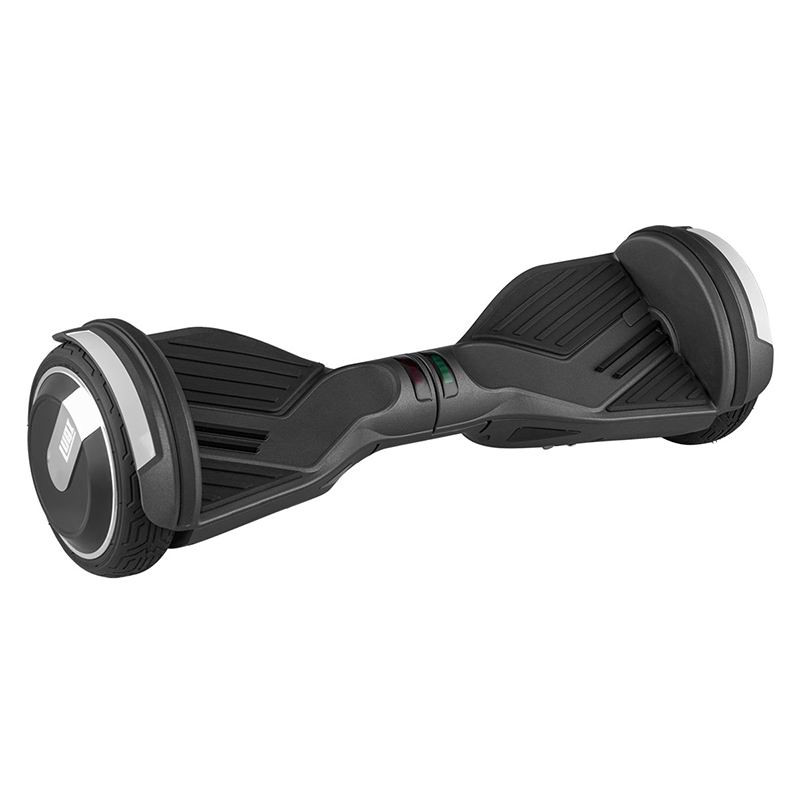 LuckySaw hoverboard
Safe hoverboard with a premium Samsung HQ battery, 10.5 mph speed and 13 miles distance. A perfectly safe hoverboard that goes the extra distance!