Excellent! Bang for the buck!
The GalaxyBoard is a fun hands free scooter made out of high quality parts and it is built to live a long life packed with hours and hours of fun. It has an amazing price, and you get more than you pay for. Only 100$ more expensive than the cheapest self-balancing scooter available and compared to this scooter that one is made for babies. This is a rock solid, high speed, safe scooter that will fit anyone and for any need. It is better than the IO Hawk and Phunkee together and for a fraction of the price this baby can be yours. If you are looking for a new scooter the GalaxyBoard will give you whatever you might need. So stop looking an put down an order for one of the most entertaining devices/toys available at the market.
Distance: 15 miles(Depending on surface and weight of the user)
Speed: 12 MPH
Charge Time: 1-2 hours
Battery: 36V/4.4AH Samsung Lithium Battery
Max Load: 240 lbs
Unit Weight: 25 lbs
Package contains: Charger, User manual, Package box.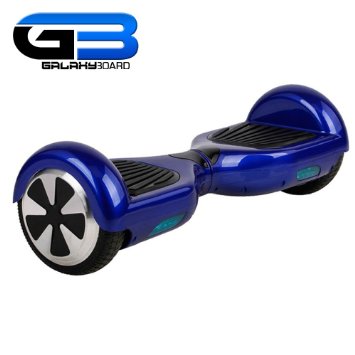 GalaxyBoard Self-balancing 2 wheel scooter
We recommend! The GalaxyBoard is an awesome and fun scooter that blazes by in speeds up to 12 MPH and with a distance of 15 miles you barely need to charge it.
Read review
PROS:
Speed, Like the GoBoard this is a speed demon. A 12 mph top speed that makes even the most advanced riders a little shaky. Price, This unit is our bang for the buck. Quality, It is sturdy and well built. It has reinforced wheels with aluminum covers. US shipping, is available but it might cost a little more. If you want yours fast then this is great if you can wait the price is a little bit better. Warranty, A 2 year warranty says a lot about a product and this one got it!
CONS:
Speed, The speed is the only Con we could find and it really isn't a con either… It's just a warning that it goes fast and you need to have respect for the speed of this hoverboard.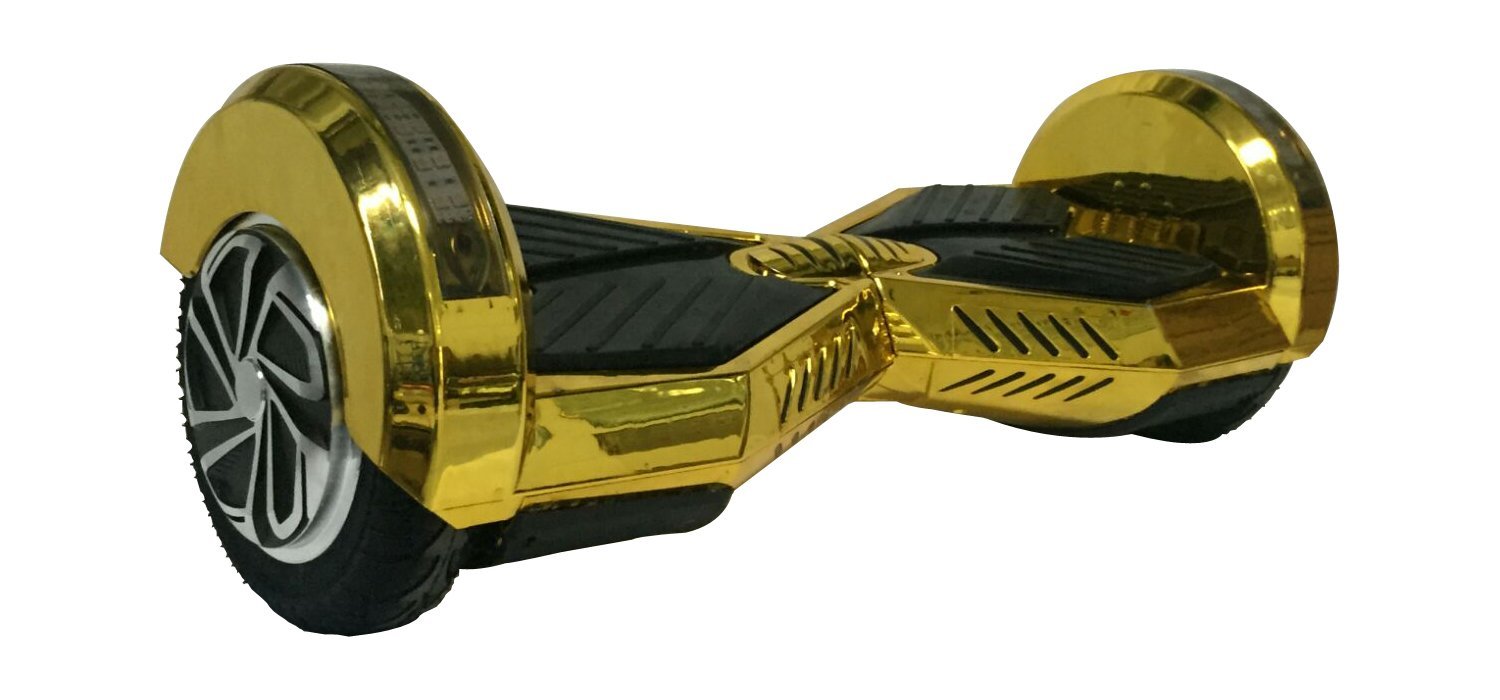 There is a new Sheriff in town!
The Robotturbo was our former best choice/fastest hoverboard. Up until recently when we tested the SpaceBoard. It is faster, safer and has a new design and lots of features. 17.2 mph with a 1-2 hours recharge time this is over 2.2 mph faster than the RoboTTurbo!
Even before we made the order of this new board called GalaxyBoard – Self balancing hoverboard I have to say our expectations were high. We had heard from others in the business that this board is a well made, high quality, speed demon. But also that it has a great self-balancing and turning technology making it easy to maneuver even for the first-timers. If you intend to find yourself a lower priced hoverboard you can take a look at the Hoverboost which might lack a bit in speed and distance compared to the Galaxyboard but it makes up for it in the lowered price tag.
So we finally received the package and it has been tested hard all day long. We made a pressure test with 300 lbs on it and it moved just as usual. I guess it probably won't hit the 12 mph top speed but it will probably get up to 10 mph without a worry. After that we wanted to test the speed. We clocked it at 12.3 mph and it felt super fast. The turning of the board at these speeds are fantastic. Some fast scooters might feel a bit sketchy at higher speed and you can feel very uncomfortable. This wasn't the case with the GalaxyBoard. It delivered time and time again. You cant get enough of a fast and fun hoverboard like this.
We rode it for almost the full 15 miles that is stated in the product details. It is sturdy and out of high quality, the wheel reinforcement is really helping to prevent nasty scratches and it has a neat and simple, yet stylish design. You can feel it just by holding it that this scooter has been built to last for years and that it is built for speed and hundreds to thousands of hours of fun.
It is far more superior in quality and components than any of the other scooters we have reviewed except for our latest reviewed device the Robotturbo hoverboard which has a more speed, features and comes from a US brand.
It might not be the lightest in the club but this ain't a marathon, the lightest guy doesn't win. If you have speed you got to have protection. That is where the reinforced aluminum covers on the wheels kick in. They prevent scratches from curb, stones and pot holes. It is easily ridden on different terrain and it adjusts just perfectly.
Check out what customers have to say about the GalaxyBoard on
The battery is made by Samsung and it is of high quality and has a long life and the recharge time is only 1-2 hours giving you plenty of time to ride around on it. Overall we had a great day packed with lots of fun while testing the GalaxyBoard and we came to a conclusion that we might have a competitor for the GoBoard who earlier has been the best self-balancing scooter for quite some time. This one surely has potential, it may lack a few features that the GoBoard has but it also lacks around 140$ on the price tag making this a far cheaper alternative to the GoBoard. It has the same speed, distance and qualities that the GoBoard has giving it a rightful 2:nd place. It's a close call but you need a little more than just a better price to push yourself all the way onto the number one spot.
We recommend the GalaxyBoard Self-balancing hoverboard to anyone who might be interested. It costs about 70$ more than the cheapest alternative, but it has far higher speed and a 2 year warranty.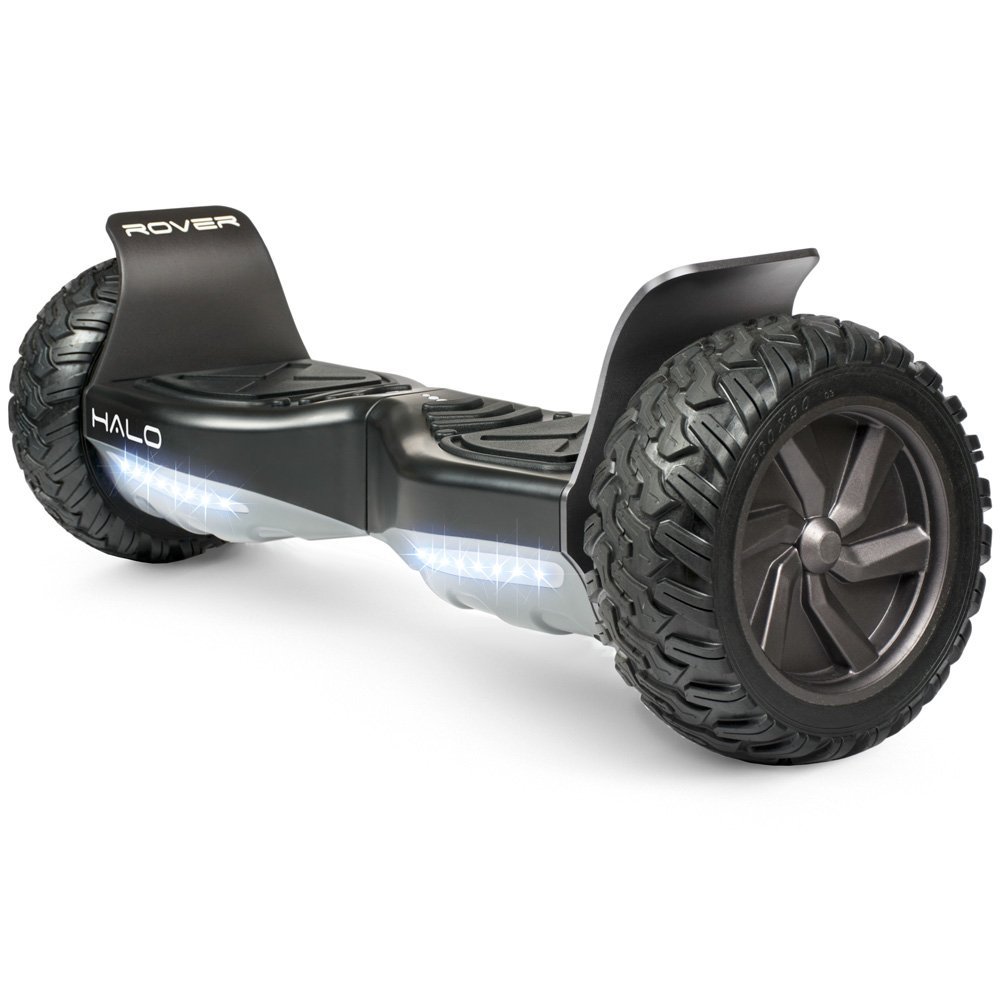 One of the more thrilling hoverboard rides I've had. The ability to go off-road is great but even great and something I've missed is how much you can personalize the experience with the app.
Read review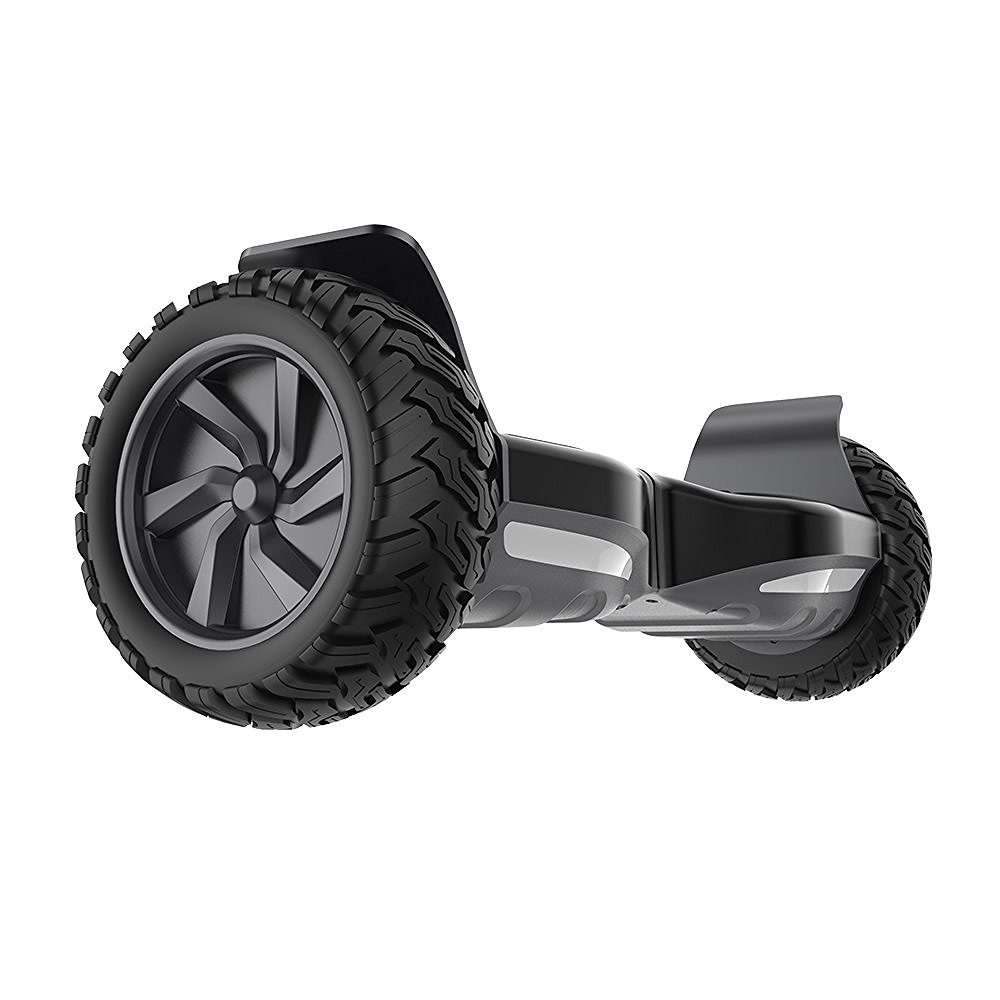 The off-road transportation hoverboard which will take you through the tough terrain with ease. Top speed of 12 mph and a distance of 12 miles total on a single charge. Recharge time of 1-2 hours leave you with less downtime and more beach riding!
Read review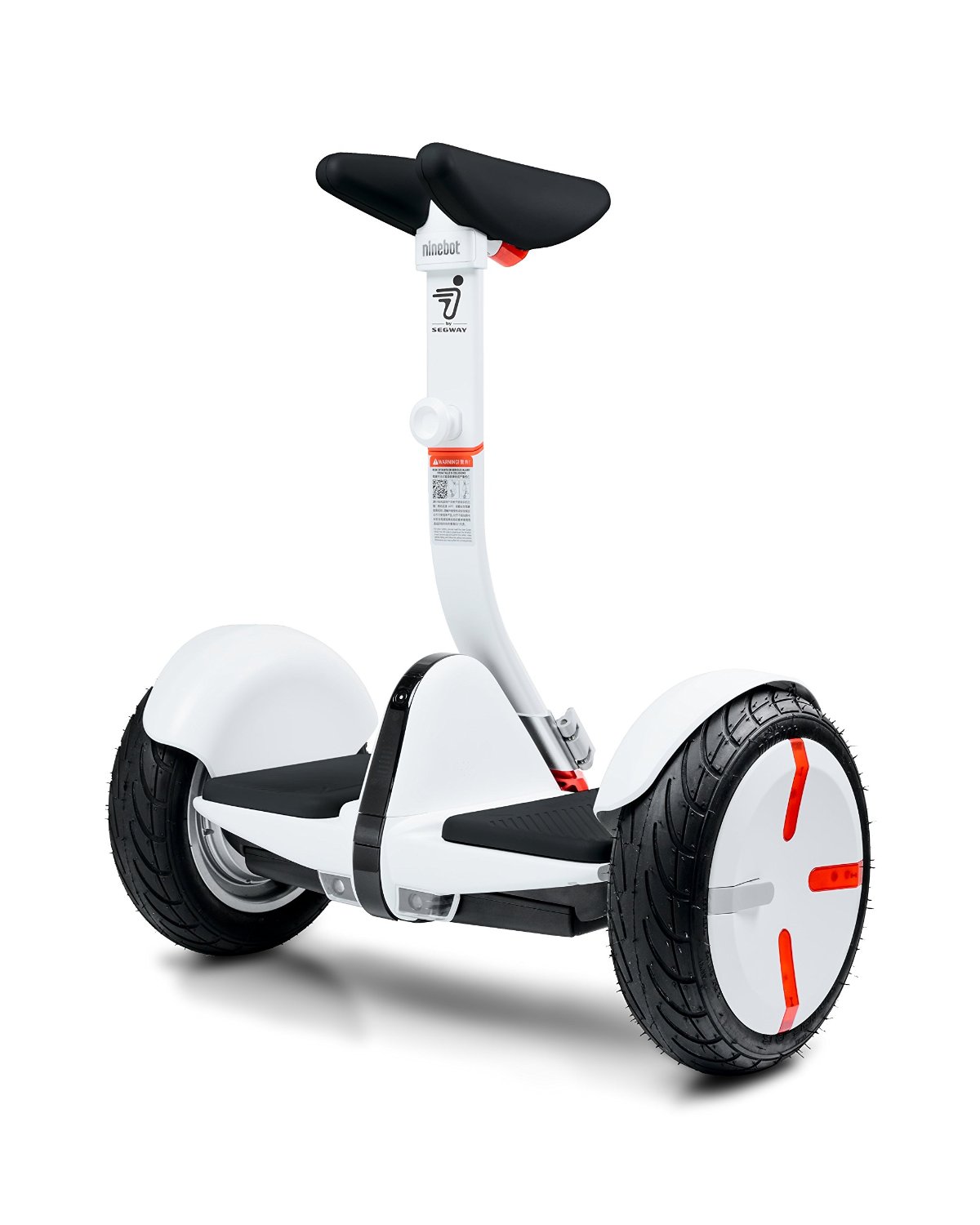 Highest quality with the ability to control it through your phone and all other fancy features that Segway implemented. Pricy but worth every penny.
Read review
1299.00$
Safe hoverboards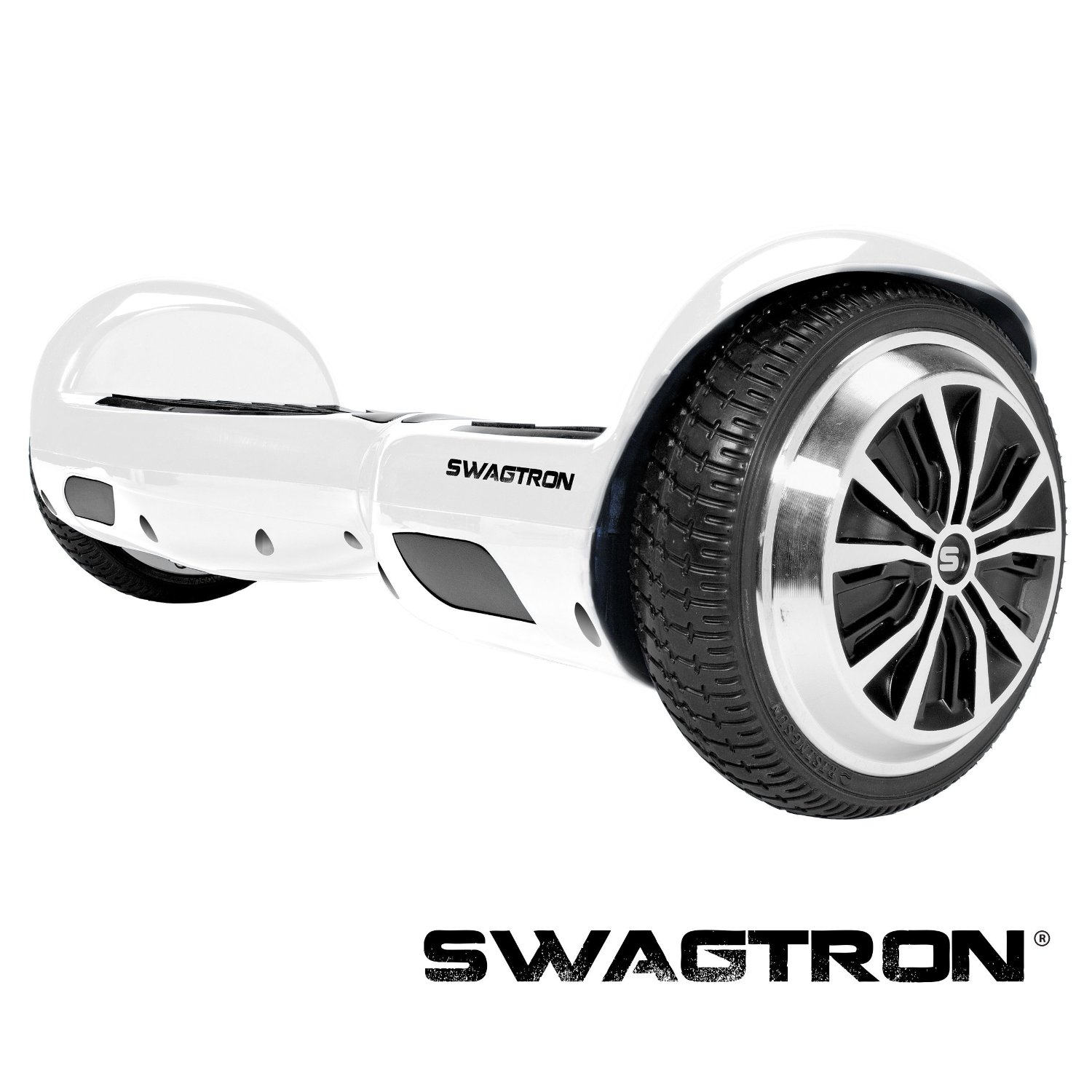 A great hoverboard with all the safety issues sorted out. Reliable, moderate speed and distance makes the T1 far more superior than the T3 verison from the same brand, Swagtron.
Read review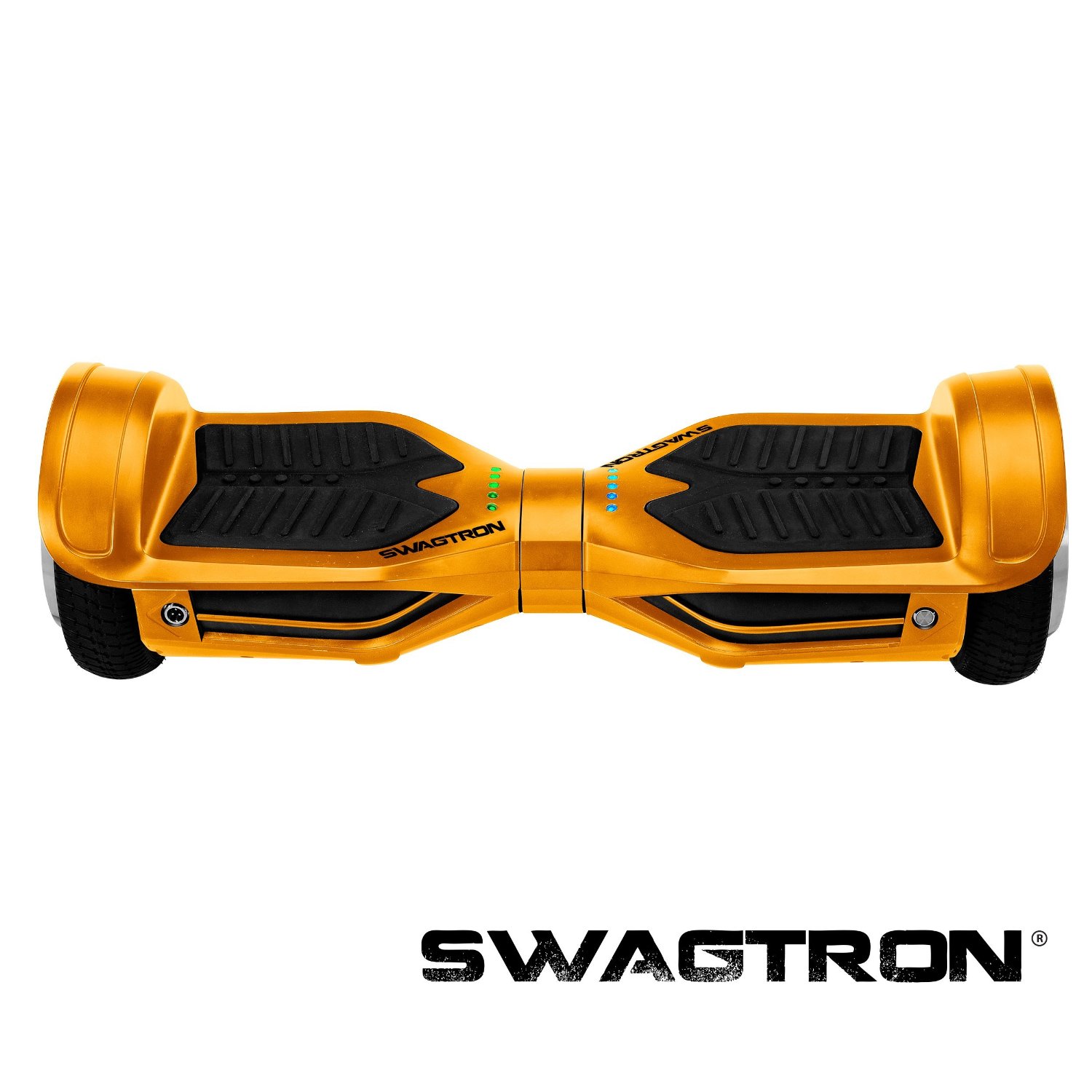 The Swagtron T3 is a decent hoverboard but other than the new safety features there isn't much more to it in terms of performance. Not that it isn't a really smooth and fun ride. Just nothing ground breaking.
Read review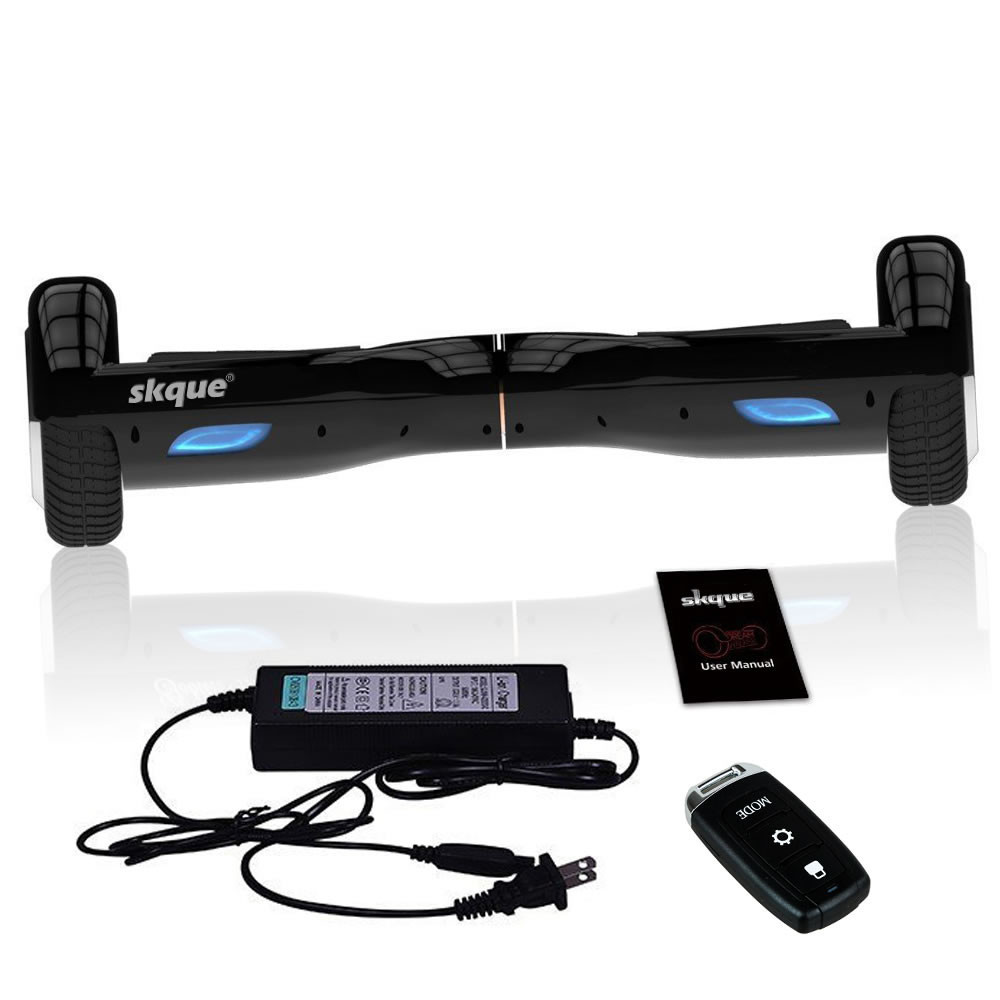 A great and valuable hoverboard with bluetooth and led lights. A great choice for those on a budget but want to join in on the hoverboard craze. Safe, priceworthy and impressive.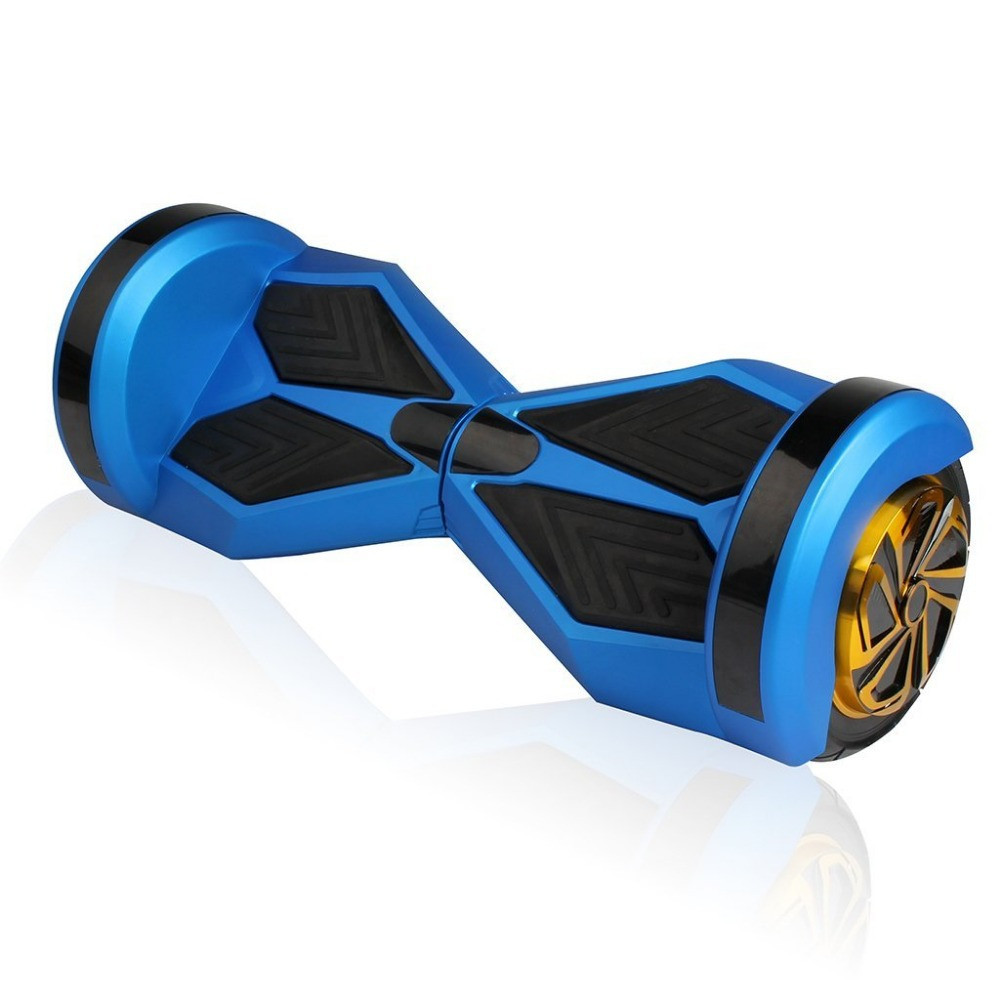 A great hoverboard for the music lover. Nice speed, great distance and the lights really makes this one hell of a cool hoverboard to ride. Fast, fun and safe.
Read review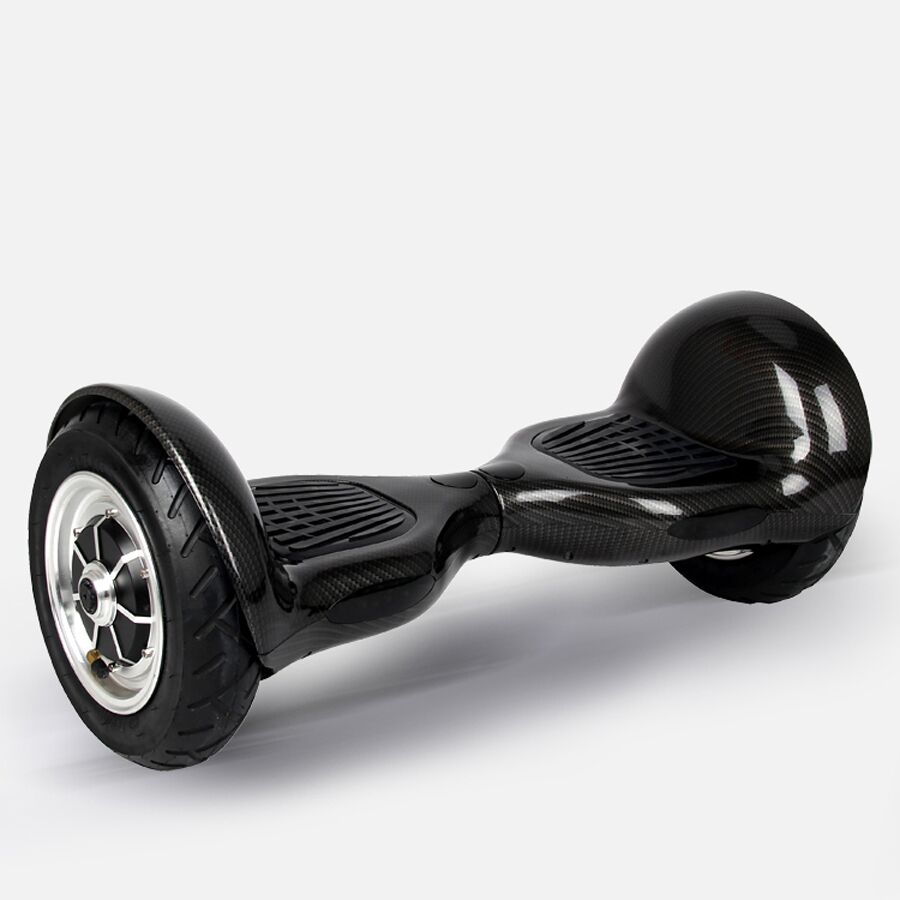 A great and mobile hoverboard that has great speed and distance. Air filled tires which gives great comfort, a more secure ride and a fun ride. You can drive this baby on a dirt track with ease!
Read review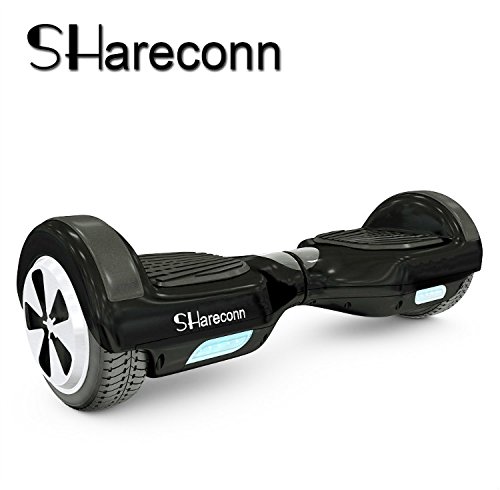 The cheapest hoverboard witha top speed of 12.5 mph! A great battery with a 1-2 hours recharge time and a 13 miles distance. This is the cheapest fast hoverboard you can get and it is just as incredible as its price tag!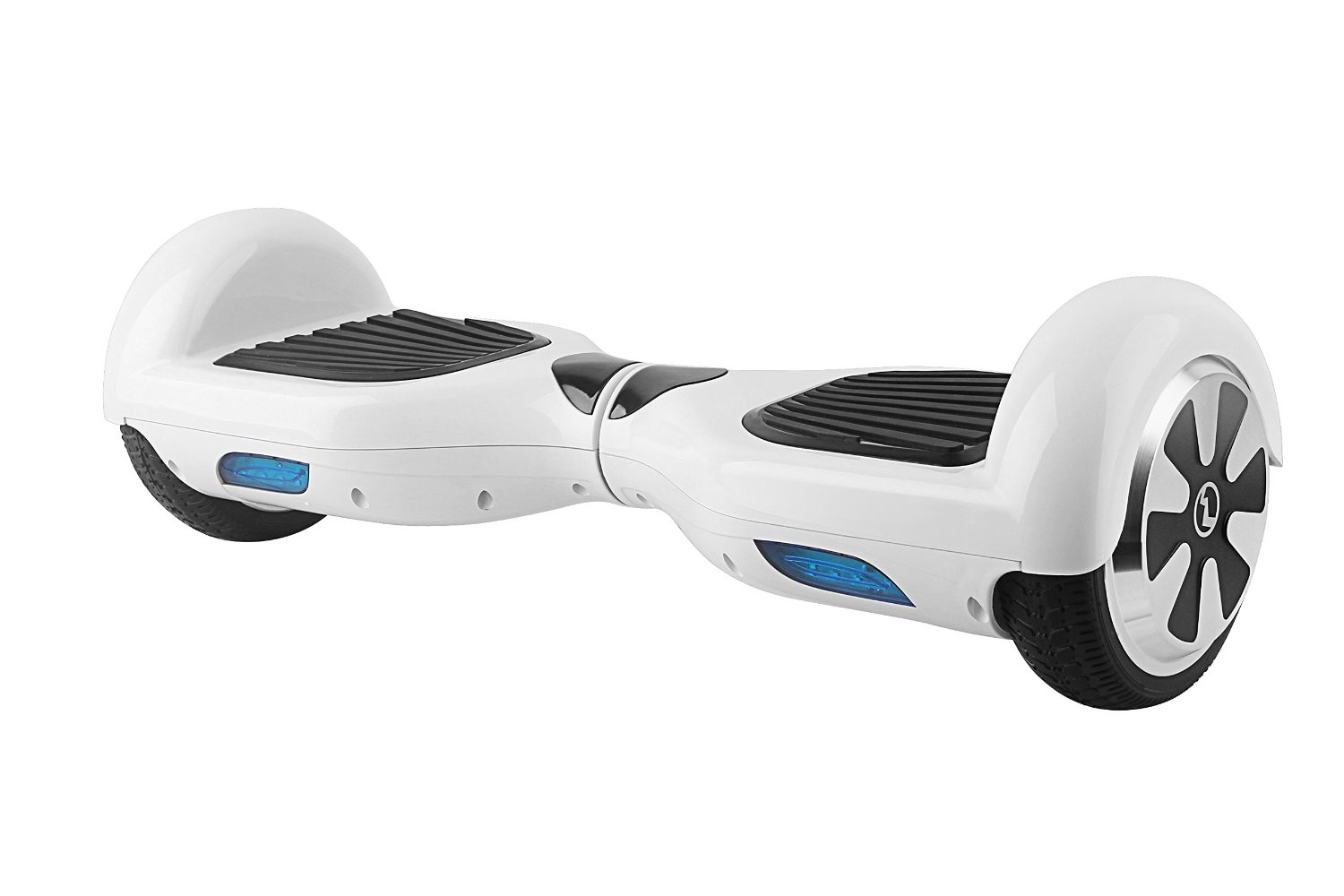 A cheap hoverboard with a blazing 12 mph speed and an 11 miles distance this is a great bang for the buck deal! Get your hands on this high quality product as soon as possible!